Re: Group wants new highway leading to Jersey City Waterfront
Posted by bodhipooh on 2018/4/11 11:30:13
Quote:

stillinjc wrote:
Quote:


bodhipooh wrote:
Quote:


stillinjc wrote:
BeLa folks will get better access to the emergency services of Jersey City Medical Center. That is sorely needed, even more so with all the development going on there by the Light Rail Station.

Jersey Avenue extension connecting BeLa to DT is a no-brainer, no matter what DT nimbys say.



What? How so?? The distance to the JCMC ER via a theoretical LSP vehicular bridge is the same distance, or longer, from ANY point in BeLa.

And, the Communipaw (or , Johnston) to Pacific to Grand to JCMC route is all right turns, while any route via LSP would include two rail crossings in addition to multiple extra traffic lights and some left turns.



My bad, I thought BeLa extends east of Pacific Ave, where all the development is happening around the Light Rail station. I looked at the map and it seems this area (between Pacific and Turnpike) is not BeLa. Still, whatever the name, very soon this area will be densely developed.
That area IS part of BeLa, but it is a common misconception that the route via LSP would be shorter. It just *seems* that way, but it isn't. At best, it is the same distance point to point.
See below:
300 Communipaw -> JCMC (via Pacific / Grand)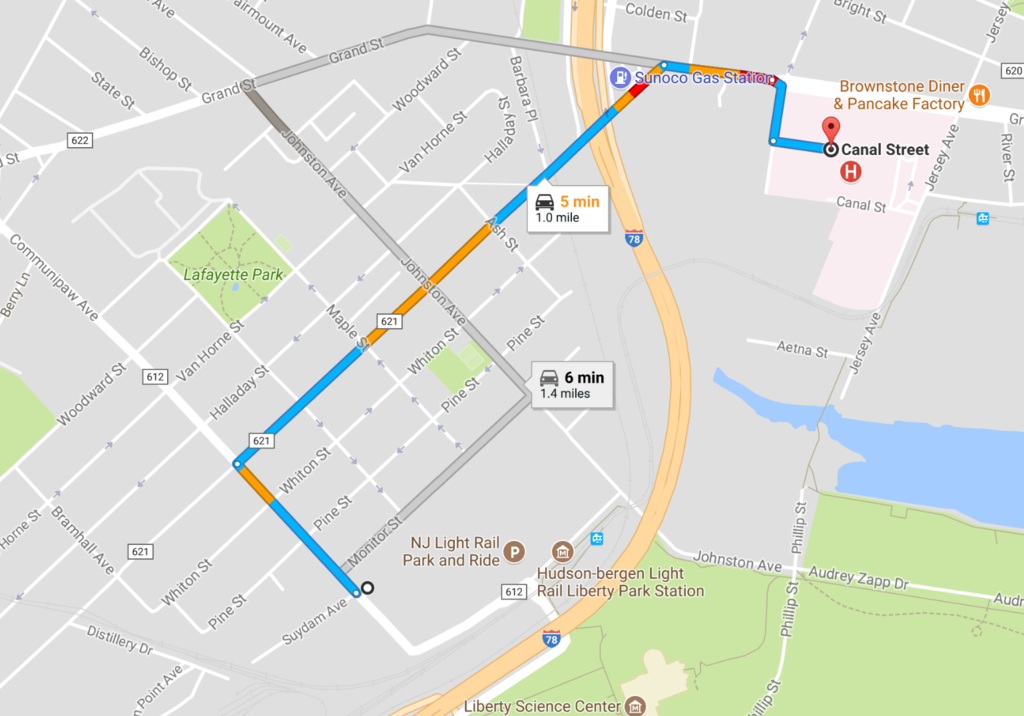 300 Communipaw -> JCMC (via LSP)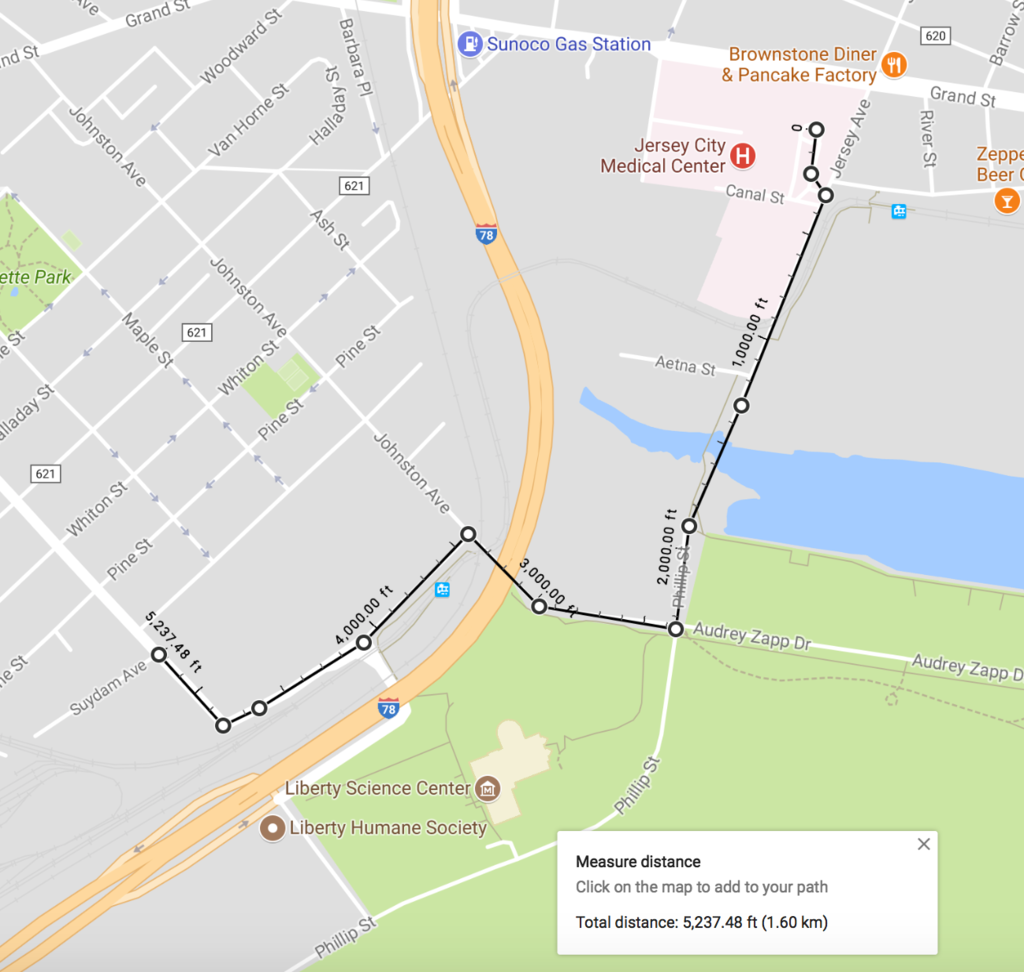 This Post was from: http://jclist.com/modules/newbb/viewtopic.php?post_id=431005