Re: Potential Nor'Easter next week with snow
Posted by MDM on 2017/3/12 11:09:14
Just listened to the latest weather podcast via Weatherbell:
There are basically two paths being modeled. The GFS now has the storm going out to sea, which means cold and moderate sow amount.
The Euro has the storm moving Northeast, pulling lots of cold air in, with a second system moving in from the Ohio valley. Basically we get snow like the 2010 blizzard. Then a third system moves up the coast the following weekend dumping more snow.
Weatherman Joe Bastardi is indicating this storm maybe more towards the Euro model.
[size=large]GFS Snow over the next 10 days:
[/size]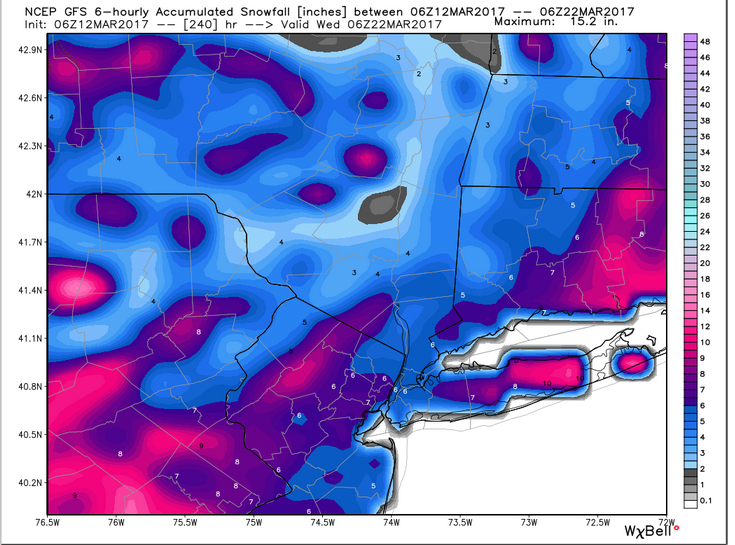 Euro Snow Over the next 10 days: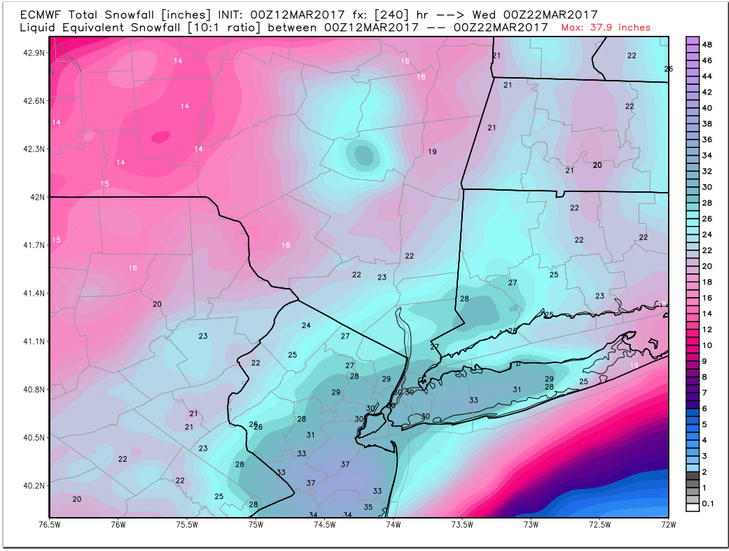 This Post was from: http://jclist.com/modules/newbb/viewtopic.php?post_id=418912