1st NimbusPRESENTS performance of the season!
OFFLINE Pro Arts: [Site/Moment]
Friday 10/5, 8:30pm & Saturday 10/6, 8pm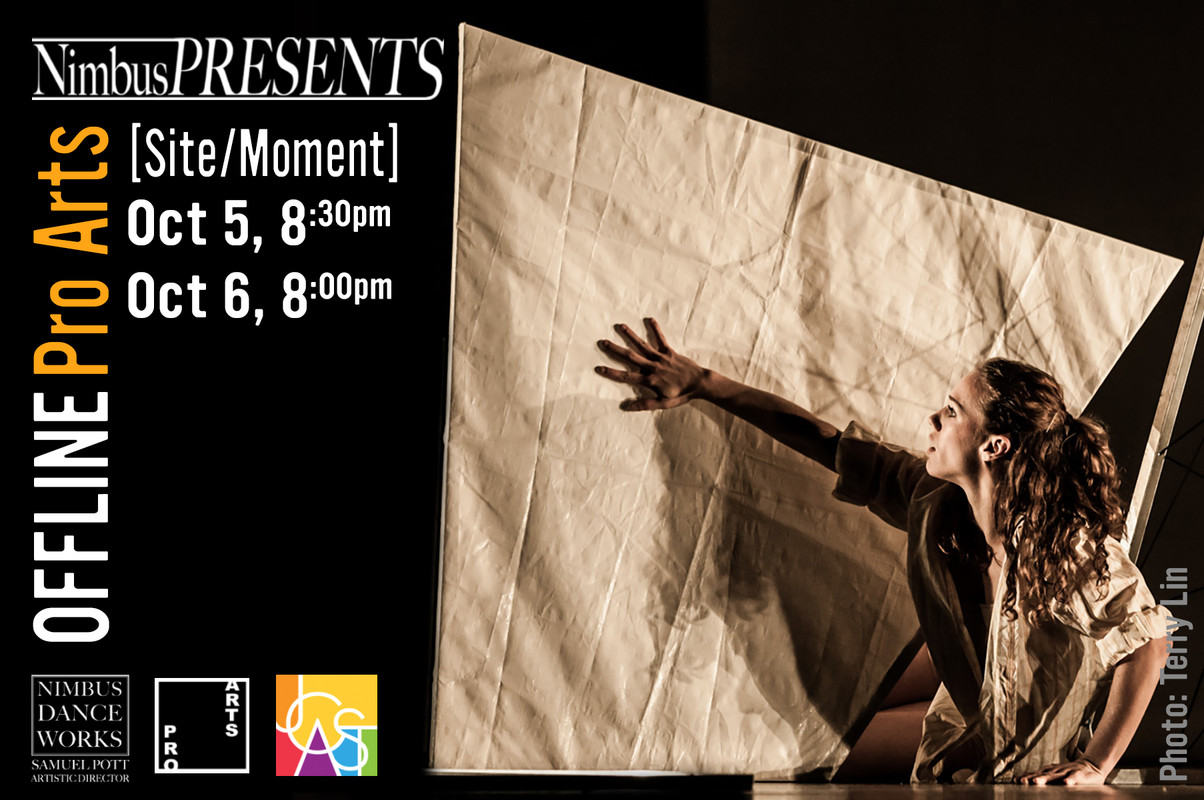 OFFLINE is a series of curated performances presenting the work of emerging to mid-career choreographers from the New Jersey/New York area. OFFLINE Pro Arts [Site/Moment], features choreographers whose work demonstrates a multidisciplinary approach. Curated by Stephanie Daniels (of Pro Arts Jersey City) and Samuel Pott (Artistic Director of Nimbus Dance Works), the performances include an art-installation/site-specific dance collaboration between Gwendolyn Gussman and Bithika Adhikary, and works by Nimbus resident choreographer: Sofia Nappi (Komerebi Collab), and by selected choreographers: Alison Cook-Beatty/Alison Cook Beatty Dance, Rebekka Nodhturft/Awaken Dance Theatre, and Quashierra Muhammad. Following each show, Samuel Pott and Stephanie Daniels lead an artist talkback with participating choreographers.
In Nimbus' gallery space Pro Arts Jersey City presents an exhibition curated by Kerry Kolenut featuring the work of Ed Fausty and Winifred McNeill.
Tickets: $20 -
Available HERE
Venue: Nimbus, 165 Newark Ave, Jersey City